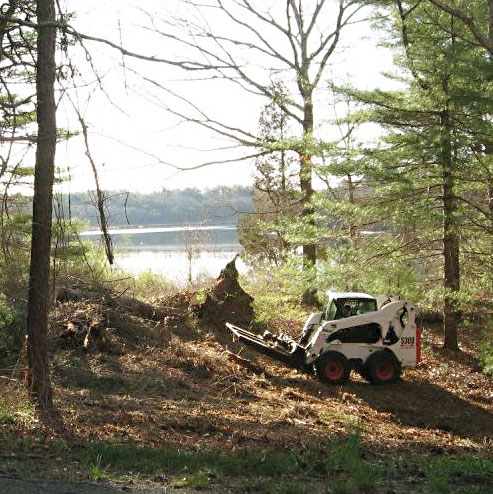 SERVICE OVERVIEW
Are you building a house and need a wooded lot cleared? Is your yard overgrown with brush and vines? Whatever the situation, whether you need to clear trees, shrubs or overgrown brush, Forest Keepers has the tools and equipment to get the job done. We have been doing lot clearing for many years now, and our safety record speaks for itself. Let us help you meet your goal in record time.
Land Clearing

Lot Clearing

Brush Mowing

Thinning & Undergrowth control

Stump Removal
Please contact us for further details and to have an estimator come out to look at your project.